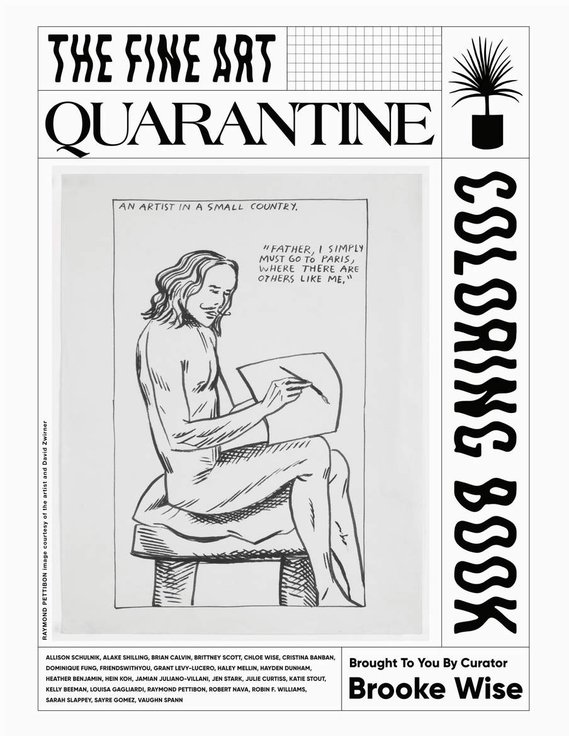 The Fine Art Quarantine Coloring Book is a collection of downloadable coloring pages by emerging and established artists, as selected by curator Brooke Wise. This book is 100% free, with the option to donate the sum of your choice to Meals on Wheels. Thank you to all participating artists and their galleries for contributing their time and effort, to make these days of quarantine a little brighter.
Cover art by Raymond Pettibon.
Participating artists:
Allison Schulnik, Alake Shilling, Brian Calvin, Brittney Scott, Chloe Wise, Cristina BanBan, Dominique Fung, Friendswithyou, Grant Levy-Lucero, Haley Mellin, Hayden Dunham, Heather Benjamin, Hein Koh, Jamian Juliano-Villani, Jen Stark, Julie Curtiss, Katie Stout, Kelly Beeman, Louisa Gagliardi, Raymond Pettibon, Robert Nava, Robin F. Williams, Sarah Slappey, Sayre Gomez and Vaughn Spann.
Design by Jesse Brown.