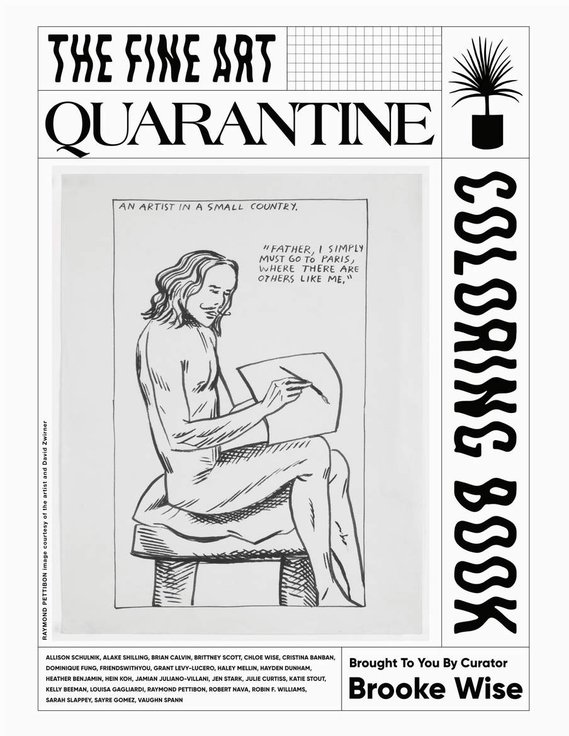 The Fine Art Quarantine Coloring Book is a collection of downloadable coloring pages by emerging and established artists, as selected by curator Brooke Wise. This book is 100% free, with the option to donate the sum of your choice to Meals on Wheels. Thank you to all participating artists and their galleries for contributing their time and effort, to make these days of quarantine a little brighter.
Cover art by Raymond Pettibon.
Design by Jesse Brown.